Be a Player - Not Just a Host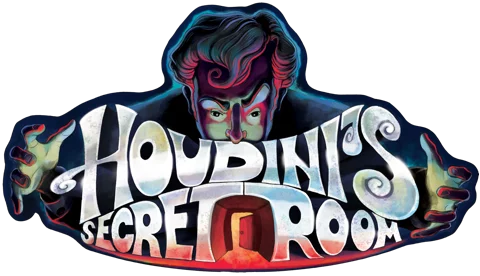 Maybe you want to dive into this amazing story and team up with your kids, instead of being their moderator. Or maybe you just want an instant fun, a last minute bounce back from a hard day at work and spend a quality time with your family. Well, we created a special free version of the game so you can play it right away along with them! There is no need for set-up or any kind of preparation… just print it, grab pencil, paper glue, scissors, enter this web page and you are ready to go. Trust me, the adults enjoy solving Houdini's tricks and mysteries as much as their kids. But remember, sometimes kids can be smarter… so be prepared to avoid getting embarrass.
If you decide to play this version just follow these easy steps:
After the purchase you will receive an email with the download link of the game. You can also download it on the purchase confirmation page.
In the folder "Play along" version open the file "THE GAME – Play Along Version" and print it on a regular home/office color printer (A4 / letter paper size). For a better filing you can use a thicker paper, but any paper will get the job done.
Houdini's secret room is played as one team (2-6 players), or by multiple teams – like a competition. If you are more than 6 players, don't worry, just make multiple teams and print out one copy for each team. This way you can compete against each other, and the first team that escapes gets the privilege of becoming Houdini's heirs.
2-6 players – print 1 copy
7-12 players – print 2 copies
13-18 players – print 3 copies and so on
Almost everyone already has these items in their homes, and that's why it's very easy to start working on your escape as soon as you buy the game. One of our goals was to make this game accessible at any time form the comfort of your home and to be playable using these everyday items on a budget.
Here you will find a start the game button which triggers the 60 minutes timer and opens the page with the hints for every challenge and checkboxes for every answer.