! Play the challenges one after another !
I've used this box to perform one of my greatest illusions. Actually, during the performance, I would pick one girl from the audience, put her in the box, and while she is there, I would drive the swords right through the middle of the box. When everybody thought that the girl could not survive, she would come out without a scratch. This time there is no girl in the box, but I left you some other clues inside. The box is locked with a three-digit padlock, and you have to find the right combination to open it. Maybe the swords will give you the answer. WRITE DOWN THE RIGHT COMBINATION TO OPEN THE BOX !
Write down the 3 digit combination
Correct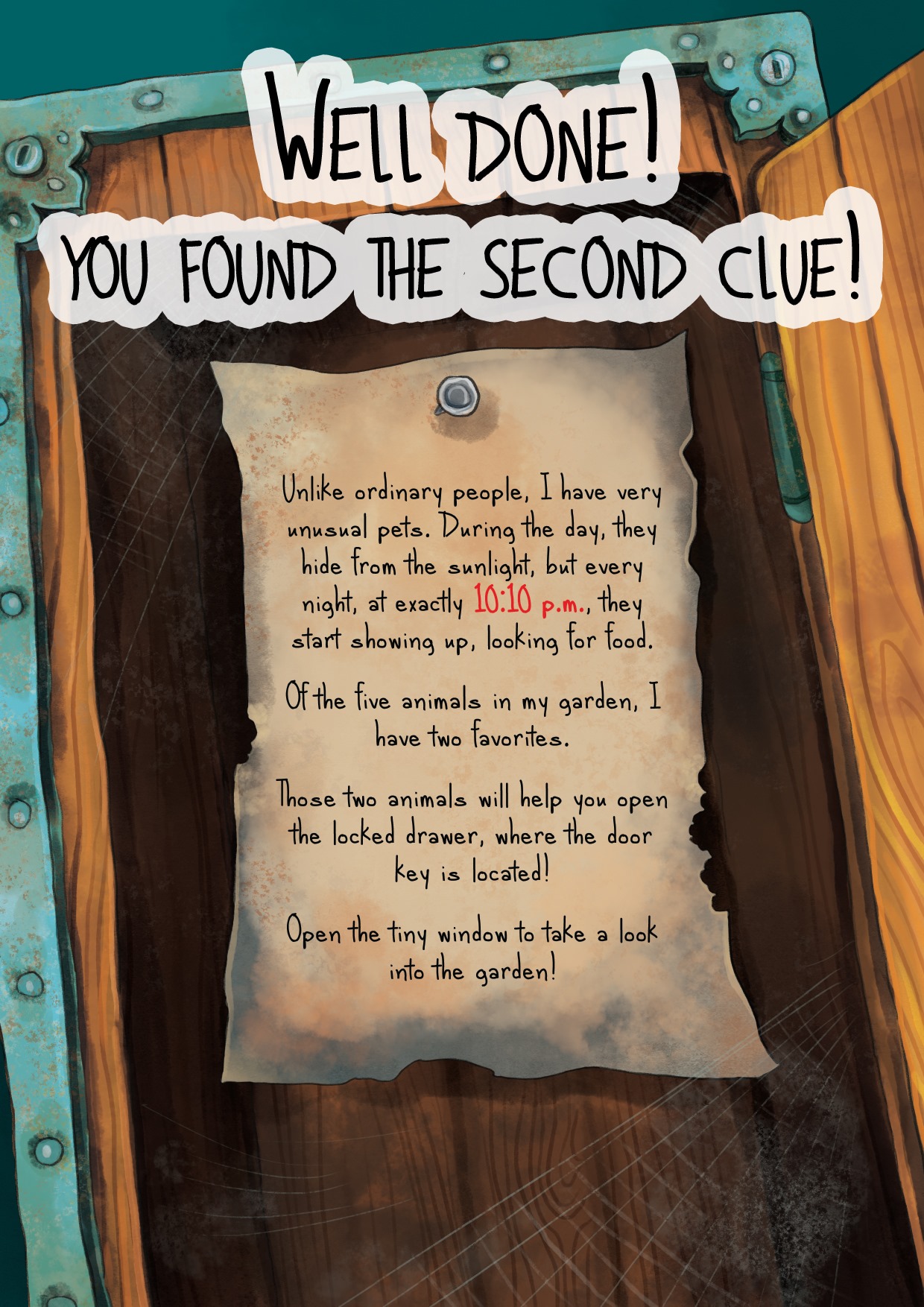 Incorrect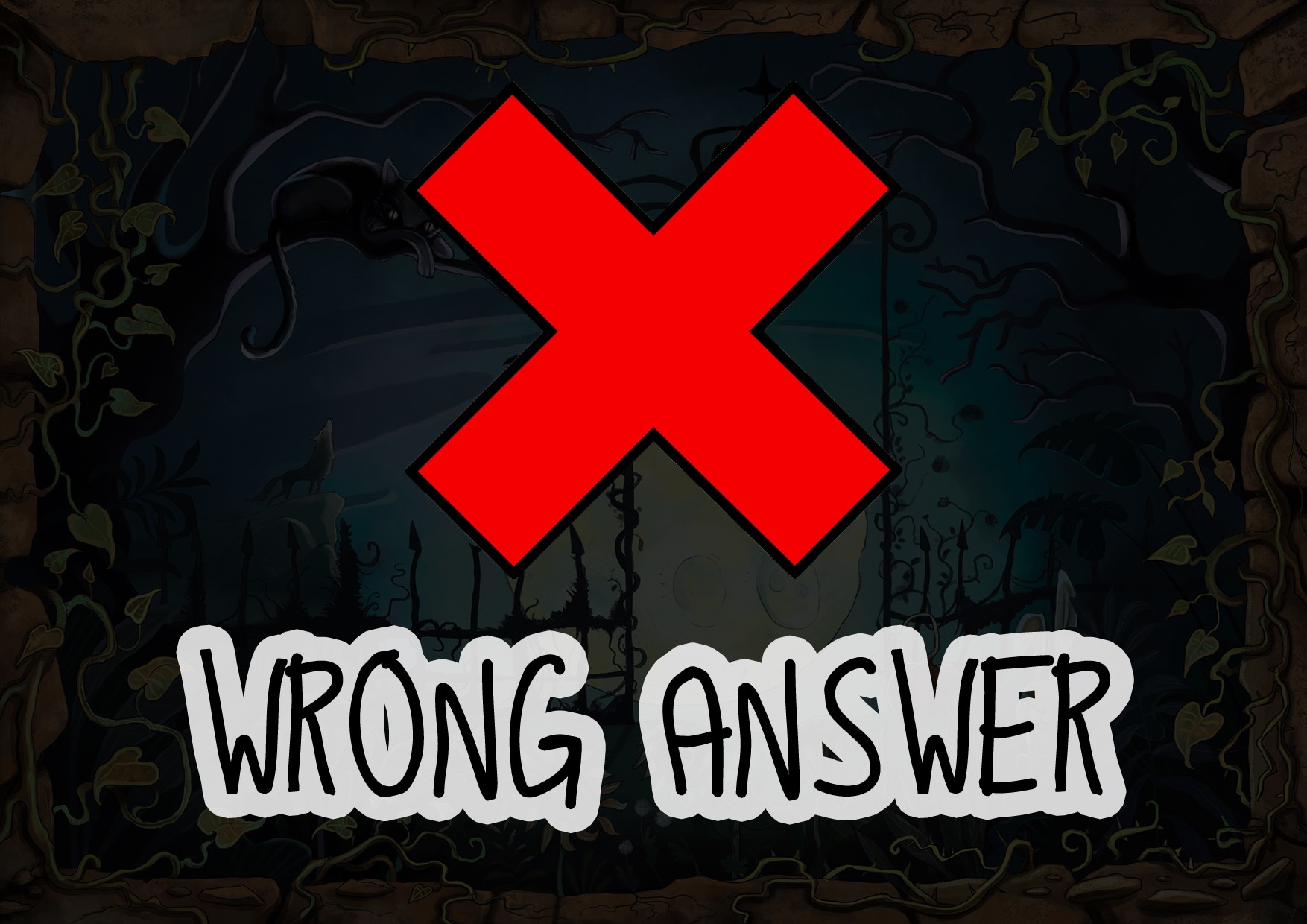 Unlike ordinary people, I have very unusual pets. During the day, they hide from the sunlight, but every night, at exactly 10:10 p.m., they start showing up, looking for food.
Of the five animals in my garden, I have two favorites.
Those two animals will help you open the locked drawer, where the door key is located!
Take a look into the garden through the tiny window!
Write down the 4 digit combination.
Correct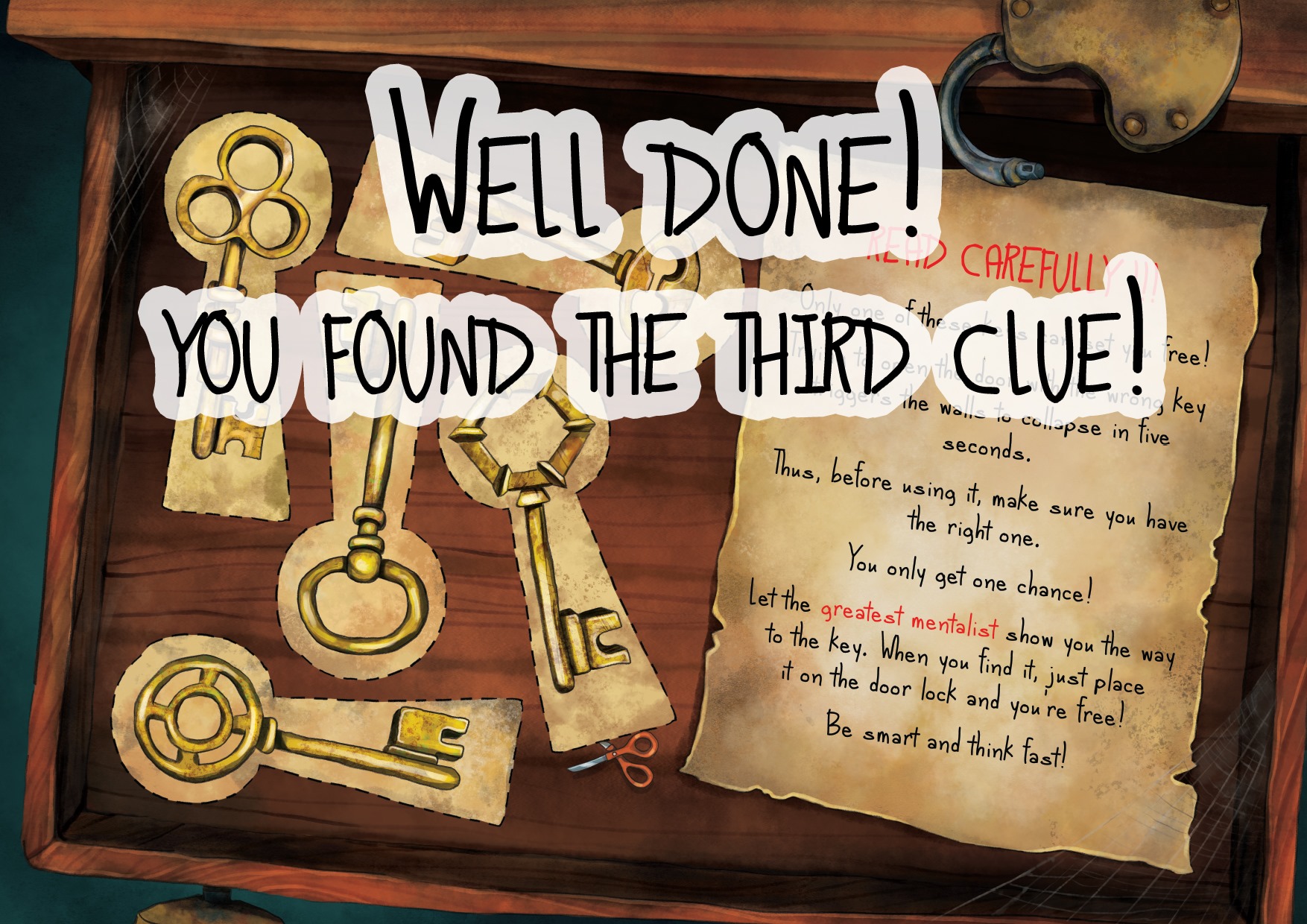 Incorrect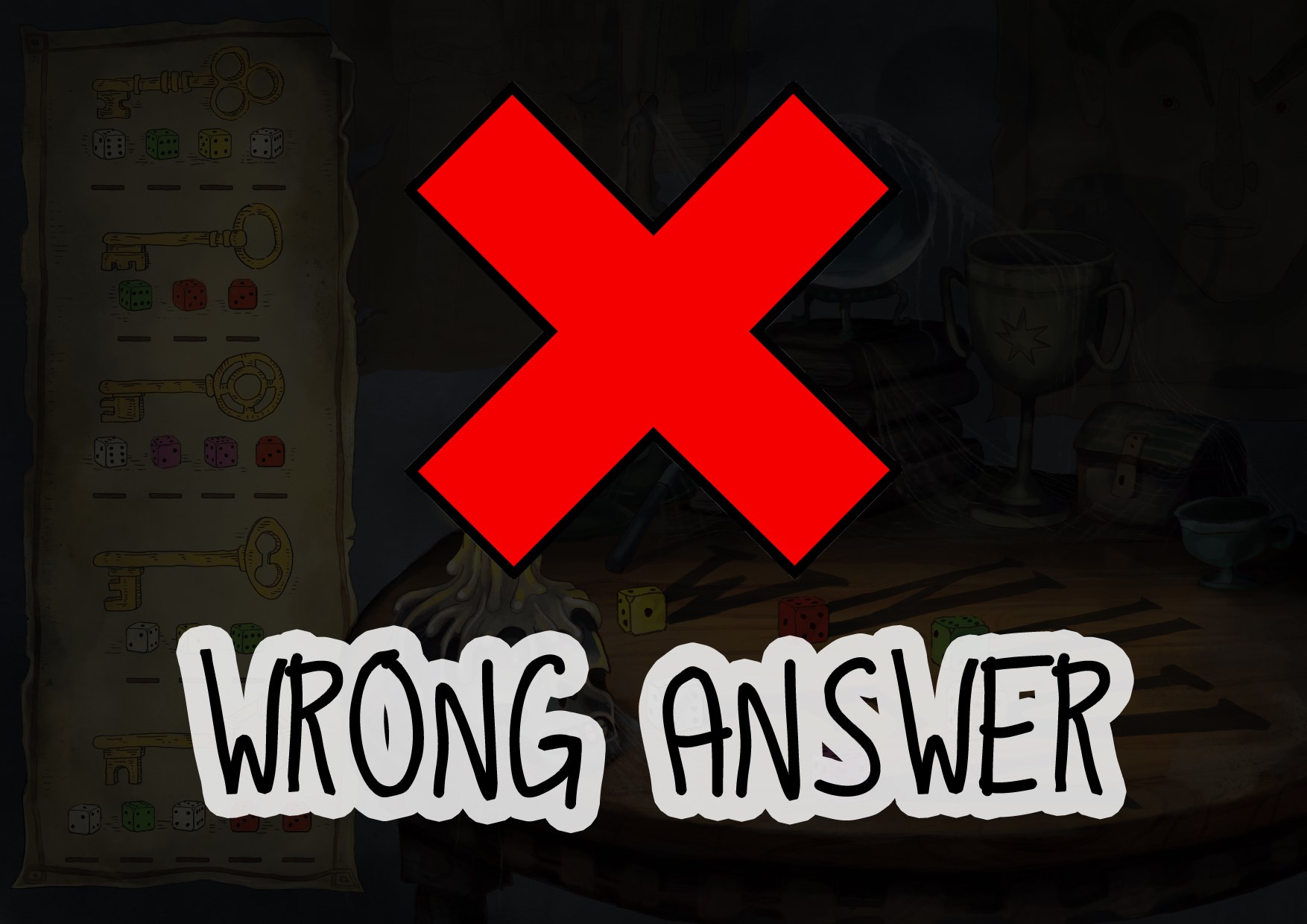 READ CAREFULLY !!!
Only one of these keys can set you free!
Trying to open the door with the wrong key triggers the walls to collapse in five seconds.
Thus, before using it, make sure you have the right one.
You only get one chance!
Let the greatest mentalist show you the way to the key.
When you find it, just place it on the door lock and you're free!
Be smart and think fast!