If Game Mastery was an Olympic discipline then Marcie would probably be standing on the gold podium.
She decided to merge her creativity with our ready-to-play "Wooka Booka Island" game, and the result was an awesome escape room party.
We are so thankful that Marcie wasn't hesitating to share her experience with all of you, so you can get inspired and create a unique experience for your kids.
1. HOW DID YOU COME UP WITH AN IDEA TO ORGANIZE AN ESCAPE ROOM PARTY?
I was looking for something to do for my grandsons that would include a few of their friends during the summer of Covid. Previously I had done your "Professor Swen's Lab" escape room which i found on facebook and it was amazing, so this time i decided to get the "Wooka Booka Island" game kit and turn my backyard into an epic adventure.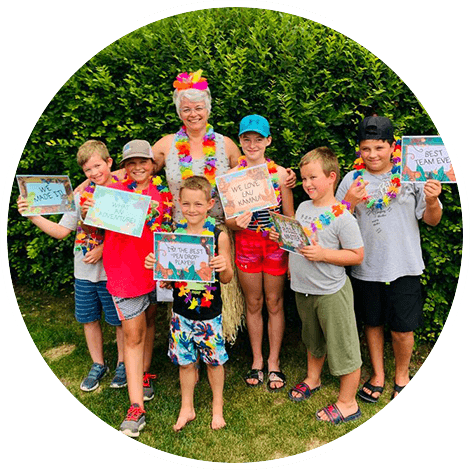 2. Your set up and decorations were amazing. Was it difficult to throw this party?
Absolutely not! There was so much inspiration within the game itself. I did spend some money on the decorations, but I went to the Dollar Store and found lots of ideas. I worked on it for about a week, in my spare time, but in all, it probably only was a few hours and i did it all by myslef. I HAD LOTS OF FUN SETTING IT UP.- Why did you decide to set it up outside?
Because of the pandemic, we decide that the great outdoors was the place to be, and because it was summer, that is where the kids needed to be. It also gave me more space to be able to spread it all out, and let the kids move around.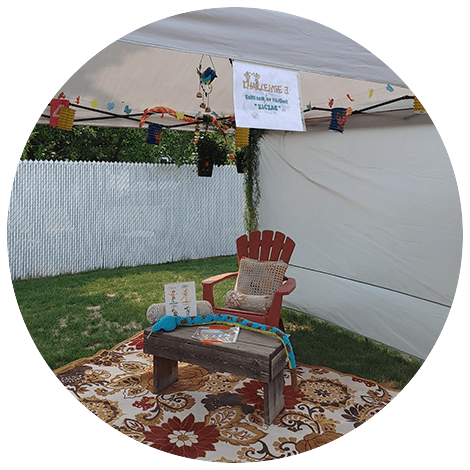 3. What things did you love the most about the whole event?
I really enjoyed being a part of it with the kids, having a role to play (Lau Kamau). My favorite part was playing Rock Paper Scissors with the kids.
– Was it fun playing the role of Lau Kamau?
Yes it was. Dressing up in costume was a little out of my comfort zone, but the kids really loved it. It added an extra touch to the whole experience.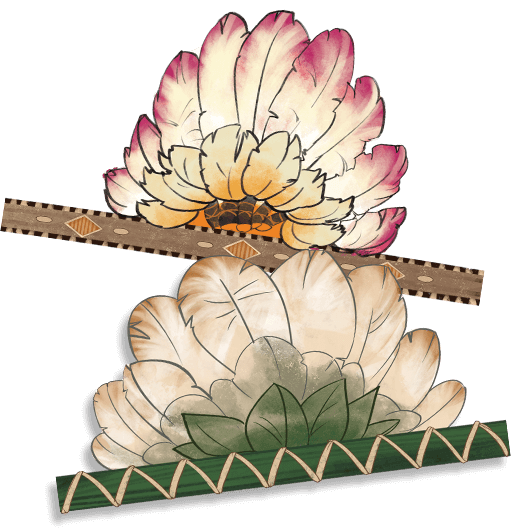 4. How many kids were playing and how was their experience?
There were 6 kids, They ranged in age from 7 to 12. I separated them into 2 teams of 3. The kids came from 3 families, 2 sibling from each, so there were siblings on each team, and a nice mix of ages as well.
THEY HAD A BLAST. They knew exactly what to do with the puzzles, because of the clear instructions. They really enjoyed Lau Kamua because I got into character and set the tone for the party, which built up their excitement for what was to follow. The decorations also helped to set the tone for what was to follow. Their favorite part was the Rock Paper Scissors puzzle, the dancing, hopping and singing. I had to give them very little help but they really enjoyed working together on the puzzles with a little healthy competition between the two teams. and getting a bunch of treats at the end!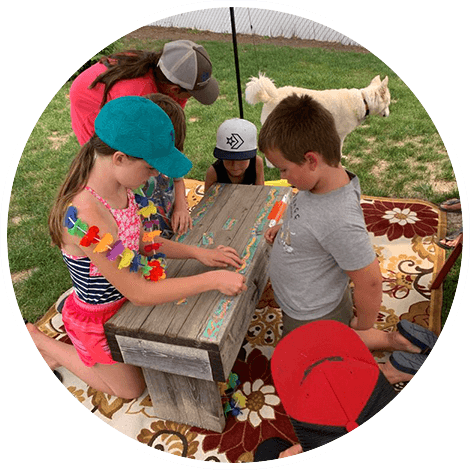 5. WERE YOU SURPRISED BY THEIR SOLVING SKILLS?
They worked together on the puzzles, with very little help from me. Sometimes i had to just help them focus, because they were kids and easily distracted by each other, the other team, the heat (because it was very hot). But for the most part they managed to solve the puzzles together as a team.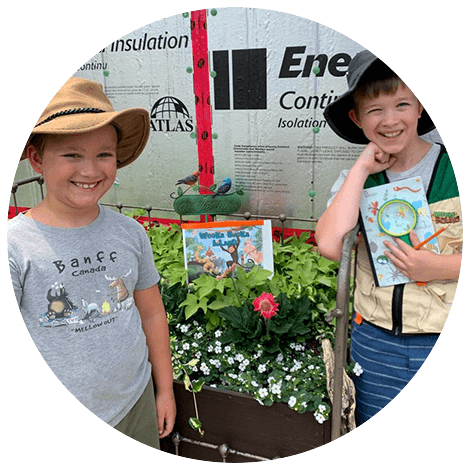 6. WHAT WAS YOUR FAVORITE PART OF THE SET UP?
My biggest challenge and favorite part was making my yard into a tropical island. Paper cut outs, cheap garden decorations and few tropical plants brought it all together. There are 3 numbers in the last puzzle, so I added numbers around the yard, placing those three numbers at the first three puzzles, to add a little more intrigued, but I don't even know if the kids noticed. 🙂
7. CAN YOU SHARE SOME TIPS FOR ANYONE WHO WANTS TO ORGANIZE THE WOOKABOOKA ESCAPE PARTY?
Just make it colorful and fun. Don't be afraid to dive into the role as Lau Kamua. The kids really loved the island giant. I wouldn't get to big, 2 teams was good, i could manage helping them both, and keep up with them, because one team was always a little ahead of the other. We did take a refreshment break, do to the heat, before the last leg of the game. I only had one treasure chest with 2 locks. The kids were good, and didn't spoil it for the second team, by giving it away, but you could just change up the combination using the 3 numbers so that it would still be a challenge in case someone tried to spoil it for the second team bringing up the rear. It was good to have the teams evenly matched, by age, with the older kids working with the younger kids and trying to include them in the puzzles. The puzzles were set up fairly well for that, so that all the kids had to be involved. When it came to decorations, the Dollar store in the summer was my savior. Cardboard cutouts of birds, metal monkeys and lizards, paper lanterns and leis. Also a few tropical plants for my deck helped as well. For the snake leg, we found some stuffed snakes, and i actually made a couple as well, to have them hanging around the little gazebo that we had it in. I tried to so spread the whole game out around my back yard. For the last leg, I hid the game pieces around the yard, and made up my own clues. That had the kids going on a little scavenger hunt to find them.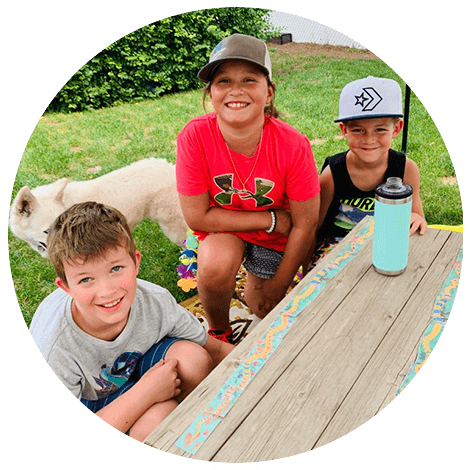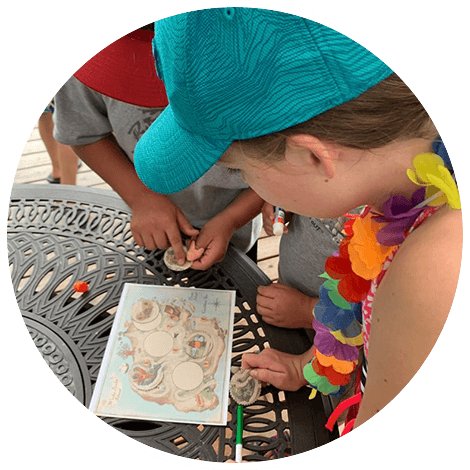 8. DID YOU USE THE INVITATIONS AND POSTERS THAT ARE PART OF THE ESCAPE KIT?
We sure did!

Our ready-to-play game kits