Do you remember how important was your birthday party when you were a kid? It's a huge deal, its your birthday, you invite all your friends and hope to have the best time in your life, a day that you will remember forever. Now as a parent you can make that "best birthday party ever" for your kids and it can take place in the comfort of your own home. Here we share with you ideas about hosting escape room birthday party.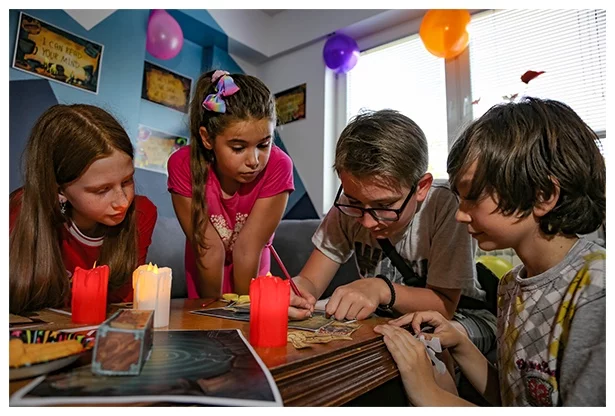 There is plenty of reason to get excited about doing an escape room, as well. In every escape room, you are going to find adventure and intrigue. By their nature, escape rooms invite you to pursue your deepest and purest senses of curiosity. You can lunge from one corner to the next, seeking out clues, trying to piece together the puzzle that the escape room designer has left behind for you. Your friends, trying in their own ways, are doing the same. As you all work together, or race against the clock, each one of you trying to pull up as much hints as you can, there is a moment of bliss.
It is no wonder that escape rooms have become such a prime location for birthday parties. When all you want to do is let loose and celebrate with your closest friends, an escape room may turn out to be the place to do that. You are already going to have a fun time, after all, and an escape room is only going to enhance that. The puzzles, the riddles, the shadows, the colored lights, the decorations, the costumes: it all combines into a one-of-a-kind experience.
Here is the thing: you don't need to go anywhere to host your next birthday party at an escape room. As far-fetched as it may sound, there is a DIY escape room waiting for you in your own home.
That's right. You can create your own escape room, and you can do it at home. In a way, this DIY escape room may be the best one of all, personalized as it is by someone who knows the birthday boy or birthday girl so well. You can engineer puzzles and games that align with your interests. In addition, because you are creating something of your own, there is a whole other layer of fun and excitement.
To make this process as simple as possible, here are five steps that you can follow to host your own escape room birthday party from the comfort of your own home.
1. Pick out your theme and then create your riddles and puzzles accordingly
The first step is to decide what your escape room is going to be. During this step, you are devising some riddles and puzzles, keeping them in line with the theme that you have selected. Try to pick a theme that will speak to your birthday girl or birthday boy specifically. If you know that the escape room is for someone who loves dinosaurs, then build dinosaurs into the puzzles in some way. For someone who can't get enough scary movies, why not go for jump scares? Just don't make it so scary that people can't get through it without bursting into tears!
It will take you time to come up with puzzles. You want to put some thought into this, but don't beat yourself up over the minutiae. Let some riddles come to you, and if they sound good enough, save them. You could invest days and even weeks trying to match your riddles to your puzzles perfectly. Instead, focus your attention on interactivity and fun. Once you have found some ideas that are interesting, you can move on to the next step. The last thing you want to do, of course, is burn yourself out on the first step.
At this point, you should also decide how extensive your escape room is going to be. You are asking yourself how much time you want the escape room to take and how challenging it is going to be for the birthday party guests. You may decide, alternatively, that you are going to download a pre-made escape room kit, to save yourself time for the other steps. Whatever works for you, go with it.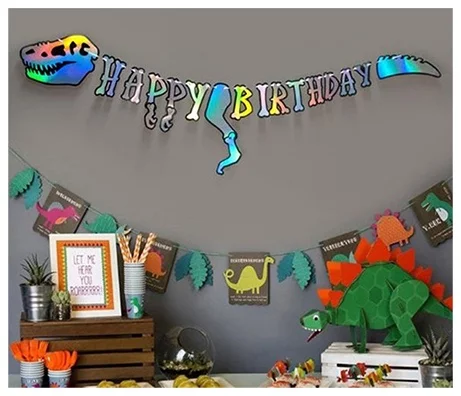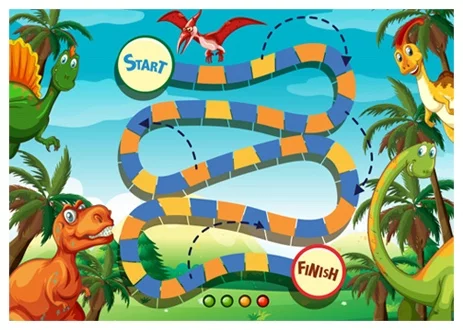 Our ready-to-play game kits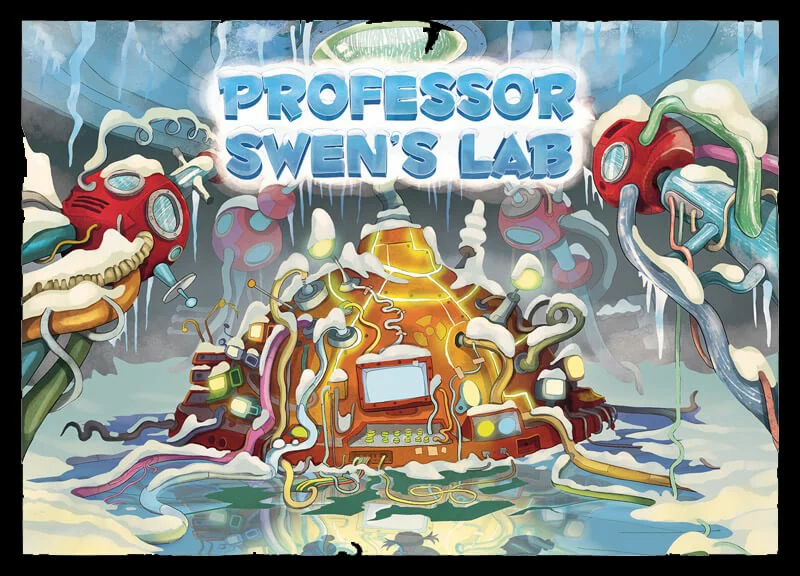 Professor Swen's Lab



Houdini's Secret Room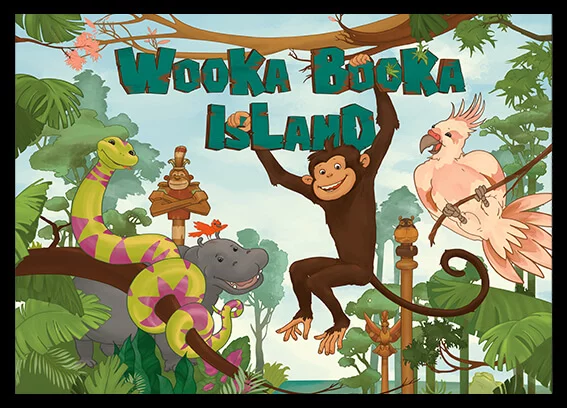 Wooka Booka Island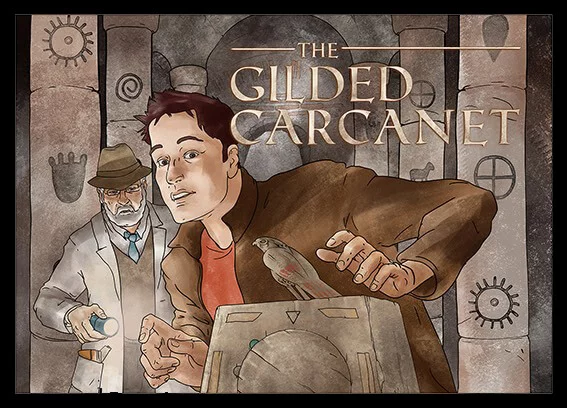 The Gilded Carcanet


2. Pick out a space where the escape room will feel comfortable but not overly large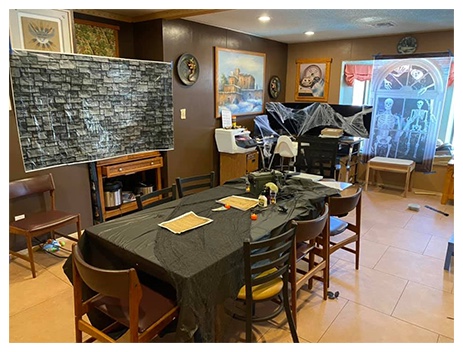 The best escape rooms are the ones where you can glance around at anything without moving very far. You may choose the largest room in your home, but if that room is so large that it would make the escape room overwhelming, then you may choose a room that is slightly smaller.
Your space should make sense for the specific escape room idea that you have come up with. Avoid anything that is going to tilt the game too far in either direction, either too difficult or too easy.
You also want to make sure that there is not much of a mess in the room that you select. Even though you may decide to use some of the items in the room as part of the escape room itself, you do not want your birthday party guests to trip over themselves trying to navigate their way from one clue to the next. On the contrary, everyone should be able to move about freely and breezily. You don't want any careful tip-toeing around this escape room.
3. Make the space look fun and realistic by adding decorations
Whatever your theme is, that is going to determine the decorations that you use for your escape room. Think back to the dinosaur example: in that escape room, you would include all sorts of dinosaurs toys, perhaps a replica dinosaur egg or a replica dinosaur claw. A futuristic escape room, on the other hand, would look better if you included a plasma globe and some laboratory equipment.
This is your escape room, and you get to decorate it. You get to decide what will look best and what will bring out the mood in the room. Lighting is pivotal: add some ambient lights, like a candle or a covered lamp, to make the escape room a little more unsettling. For something otherworldly, you can get colored lightbulbs or filters for your lamps.
Music will make a difference as well. Put on something slow if your escape room is more mysterious, or put on something fast if your escape room is more thrilling. The theme, as always, will tell you everything that you need to know about these decisions.
As a side note, and in preparation for the next step, make sure that you leave some space in your escape room for snacks, cake, and drinks.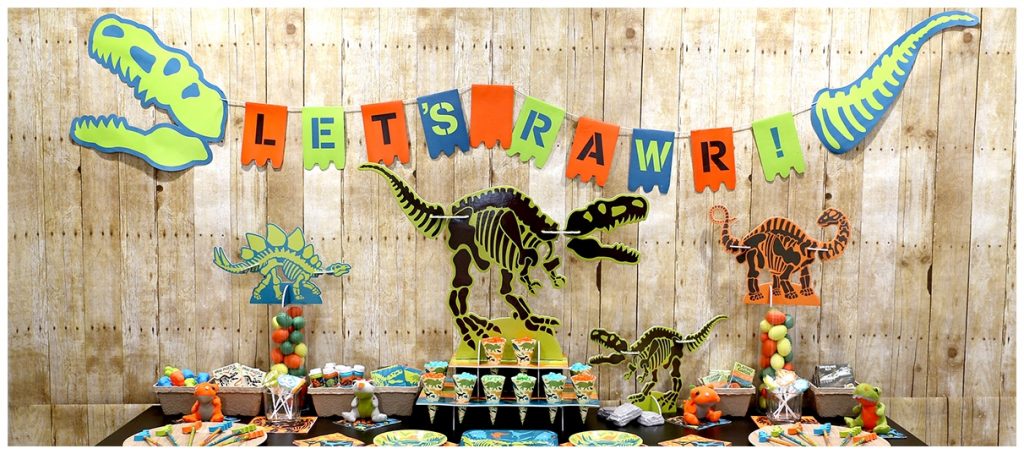 4. Come up with some fun ideas for snacks and party foods
It may seem a little less obvious, but there are foods that match your theme. Say that your escape room is scary: you can add a spider somewhere on the birthday cake or invite your guests to fish some eyeballs (grapes) out of a bowl.
The cups, the plates, and anything else you use to serve should match the theme. This may seem like a minor detail, but if you pay attention to minor details like this one, it is going to pay off, by keeping your birthday party guests immersed in the experience of your escape room.
Sandwiches, cupcakes, and cookies are all easy to customize, if you speak with your caterer or your baker. When you add custom snacks and party foods to your escape room, the guests will pick up on it, even if it doesn't stand out to them quite as much as the rest of your escape room. That is a paradox of great details: they work best when they feel invisible to us. That is, we see them, even if we are not making any comments about them.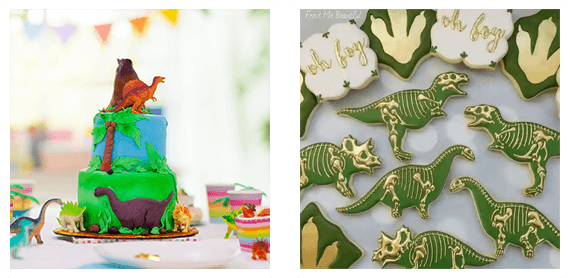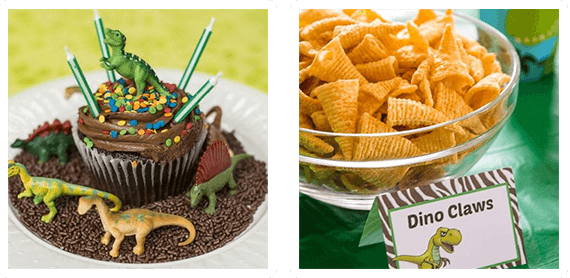 5. Send out some invitations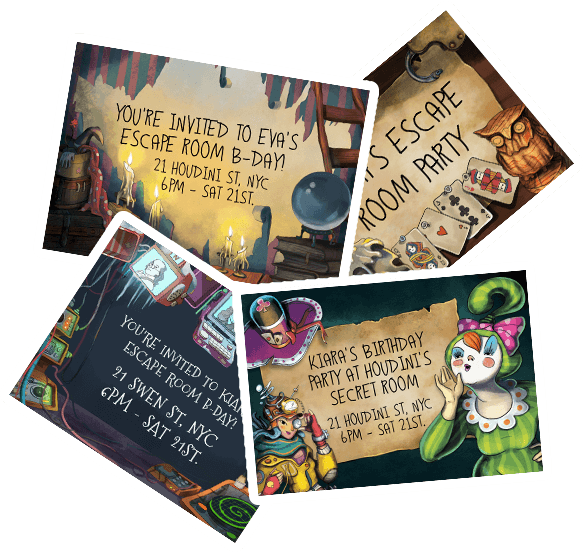 Once your escape room is in order and ready, you can start to invite the players. Remember that because your invitations are the first detail, you want them to jump out at anyone who receives one. When someone opens an invitation for this birthday party escape room, it should be irresistible to them. They should feel like they cannot miss your escape room – already sensing the effort that has gone into it.
If you choose to create digital invitations, then you can send them out through social media. You may also opt for a post office, to give them an old-time feel. Either way, include all the information: where it is, when it is, and of course, what costumes everyone should be wearing.
Pull this off, and escape or not, your birthday party guests will never forget your birthday boy's or birthday girl's big day.
How One Awesome Grandma Transformed Her Backyard Into An Epic Escape Room
If there was an Olympic competition for game mastery, Marcie would undoubtedly be standing on the gold podium. With her creative spirit, she decided to merge it with the "Wooka Booka Island" game kit to create an unforgettable escape room party for her grandsons and their friends.
During the summer of the Covid pandemic, she transformed her backyard into a tropical island, filled with decorations and puzzles. There were six kids, ranging from 7 to 12 years old, who were divided into two teams and had a blast solving the puzzles and working together.
Marcie played the role of Lau Kamua and had a lot of fun dressing up in costume, playing Rock Paper Scissors with the kids and setting the tone for the whole experience. The kids were surprisingly skilled at solving the puzzles with only minimal help from Marcie, who shared some tips for anyone who wants to organize a Wooka Booka Escape Party.
To make it colorful and fun, she recommends diving into the role of Lau Kamua and not being afraid to add some extra touches to the decorations, such as tropical plants and cardboard cutouts. With a few hours of preparation and inspiration from the game, anyone can create an unforgettable escape room experience for their kids.
Our ready-to-play game kits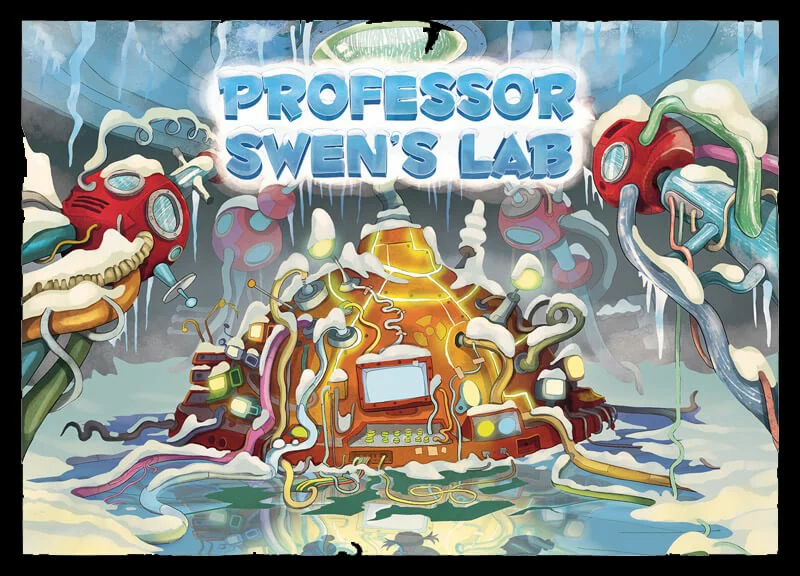 Professor Swen's Lab



Houdini's Secret Room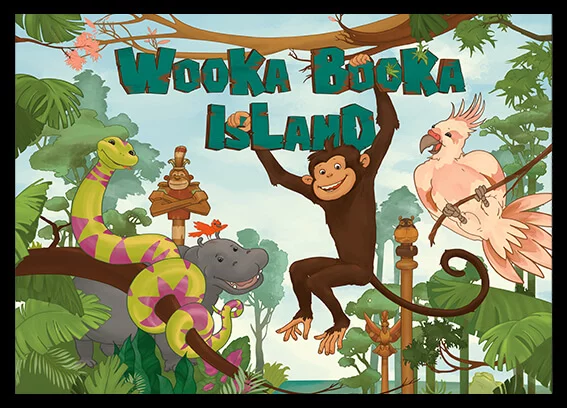 Wooka Booka Island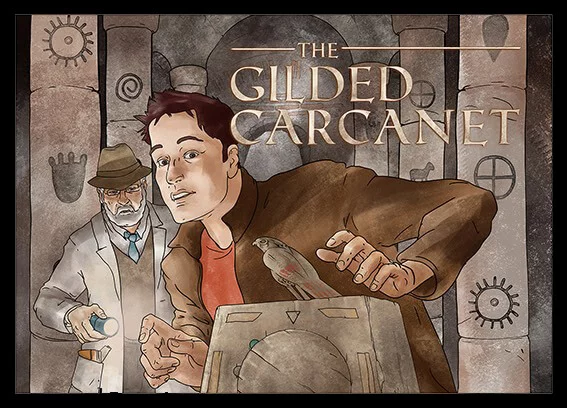 The Gilded Carcanet