Escape From The Wizard's Workshop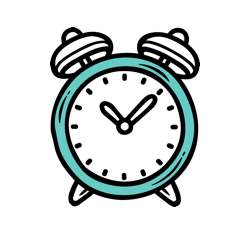 45-60 minutes d'amusement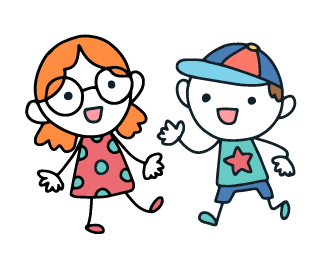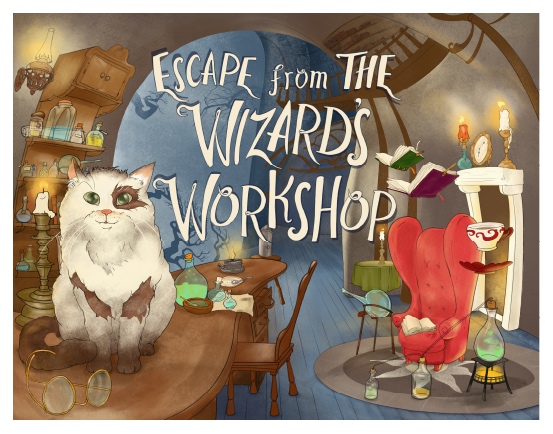 We created the perfect recipe for an amazing off-screen escape activity for our youngest players.
The game immediately wins over children with its unique art and well-balanced games and puzzles.
The kit also contains a detailed script, which helps the parents guide their kids through the Wizard's wondrous workshop.
We offer you a ready-to-play experience that will bring a lot of joy to your home.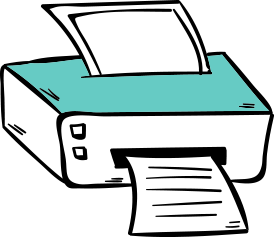 Télécharger et imprimer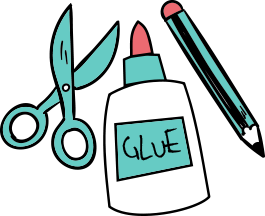 Mise en place en 15 minutes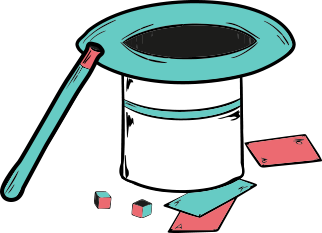 Jouer n'importe où
Even before you started attending the Magicarium, the international school for young aspiring wizards, you heard rumors about Professor Wumblemore.
Whenever he was not teaching, he was experimenting with new potions and spells in his workshop close to the school.
Students were forbidden to go there, but one evening you and your friends noticed that the door was open and you somehow managed to stumble in there.
Immediately the door slammed behind you and you stood face to face with …. a slightly overweight talking cat.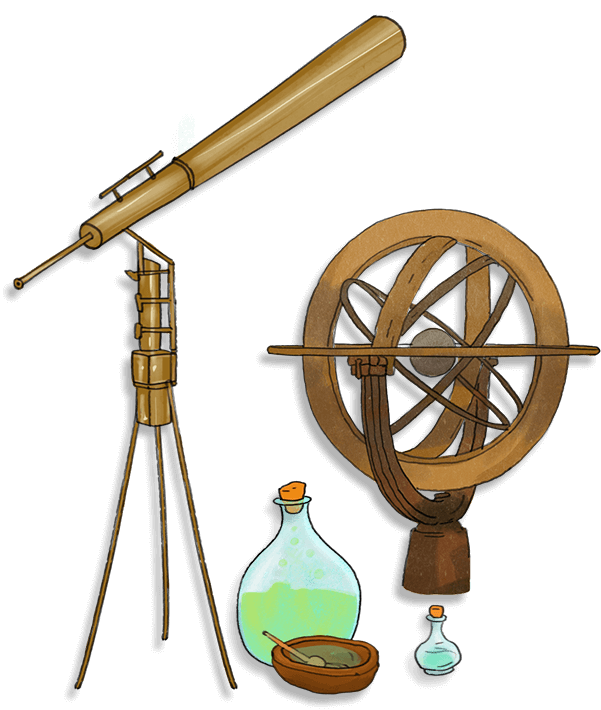 You, as a game master, will be actively involved during the whole escape experience.
You will be playing the role of Professor Wumblemore's cat, Marshmallow.
We'll make sure you have everything you need in order to play the role and host an unforgettable game for your players.
Professor Wumblemore is the professor at the Magicarium, the international school for young aspiring wizards, just like your players. Your players will soon find themselves trapped inside his workshop, which is where they will meet you in the role of the cat Marshmallow. The professor once picked you up from a hard life on the streets and since then, you have become good friends with the professor. And, of course, you can talk.
Not sure what to say? Don't worry, we give you a complete script with dialogue and actions that will guide your players smoothly through the entire game. All you have to do is follow it one step at a time.
Нow's your chance to cement your status as the coolest parent!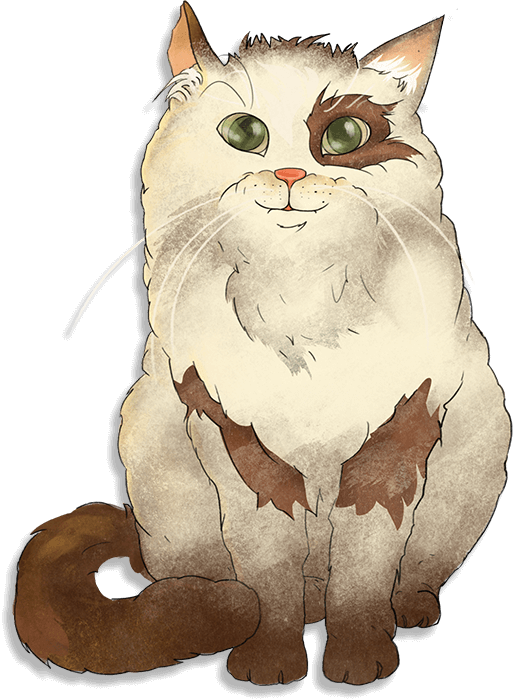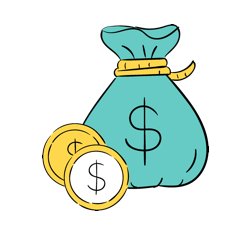 Remboursement à 100%
Si vous ne l'aimez pas, vous obtenez un remboursement complet, sans poser de questions. Nous sommes convaincus que ces jeux apporteront une nouvelle dimension d'amusement dans votre maison, mais nous vous remboursons dans le cas où vous ne seriez pas entièrement satisfait !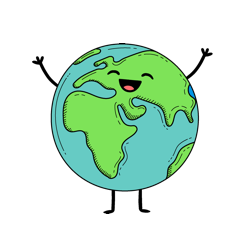 Respectueux de l'environnement
No shipping gas emissions, no package waste — ONLY FUN! Support projects like our printable escape rooms and support the planet at the same time. The solution is less pollution.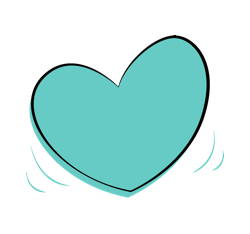 Aider quelqu'un à échapper à la pauvreté
Pour chaque achat, vous donnez 20 % des bénéfices à des enfants dans le besoin. Chaque enfant devrait avoir le droit de grandir au sein d'une famille, entouré d'amour, de respect et d'un sentiment de sécurité.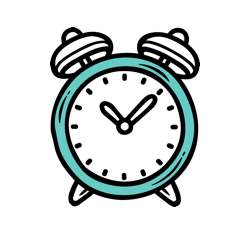 45-60 minutes d'amusement
The play time depends on the kid's age and how many will be playing. Most of the groups will finish in 45-60 minutes, but will share the experience all day long!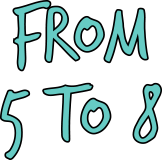 Great for 5-8 year olds
This game is perfect for kindergarten and first-graders. Under the guidance of the game master, they will have a lot of fun with puzzles and activities suitable for their age.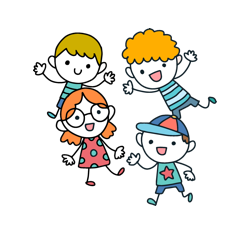 2 to 5 kids
Excellent for birthday parties, home activities, small classrooms, and many other occasions!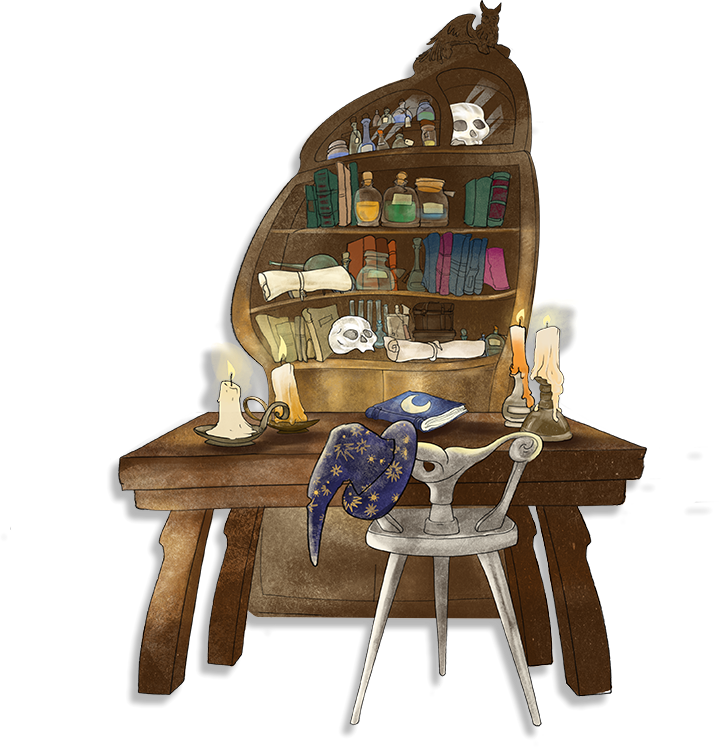 • A magical and light-hearted quest to obtain the recipe for the professor's secret potion.
• Finding hidden objects throughout the room and in the game's artwork.
• Fun little crafting project using scissors and glue to assemble the professor's four hats.
• Five interactive games that challenge the players' skills in rhyming, observing, remembering, counting, hitting targets, and guessing numbers.
• Four escape-room-style puzzles with a generous hint system to ensure that players succeed.
• The feeling of progress as they fill out the three missing pieces of the recipe with a pen.
• All driven by you, the game host, in the role of a slightly overweight cat (step-by-step manuscript provided).
Quels sont les suppléments que vous recevez?
Un jeu d'évasion ne se résume pas à résoudre des énigmes, c'est une expérience à part entière. Afin de vous aider à transformer la pièce en une salle d'évasion passionnante, notre kit de jeu comprend bien plus de choses que de simples énigmes. Après avoir téléchargé le kit, vous y trouverez aussi des affiches et des invitations qui permettront aux enfants de s'immerger encore un peu plus dans l'aventure.
Le modérateur (vous) reçoit un "Guide d'installation", qui contient des conseils sur la façon d'installer le jeu, ainsi qu'une "Antisèche pour le maître du jeu", qui contient une description détaillée du jeu et vous facilitera la tâche. l'ANTISECHE Affiches Invitations