Game License For Your Business
If you want to use our games for your clients, you should grab one of our game license offers!
 Creating these escape room kits requires hard work, creativity, and dedication. We value our commitment and we believe that if you want to have it as an asset for your business you should respect it too.
What you can do with the GAME license:
Charge your customers as much as you like for the experience! You are not allowed to distribute or sell the games!
Organizing escape room activities for your patrons and customers!
Using the escape rooms for the whole school and for every next generation of students! Teachers who use the games for their class only, don't need to buy a game license!
Print the game as many times as you like for as many years as you like.
Selling, distributing or giving away copies of the game (neither digital nor physical). If you want to resell the games you can join our affiliate program.
Libraries – Give your members one more reason to stay loyal!
Entire school distribution – Make your school a lot more cool!
Medium and large companies – Let your employees finally have a blast at work!
Business owners (for example playrooms, or coffee bars) who like to charge their customers for the experience. A great asset to your business!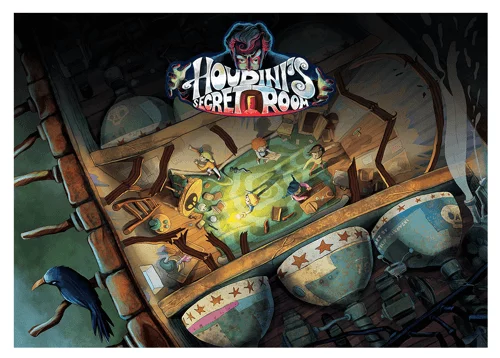 You are suddenly locked inside Houdini's secret room…the walls are closing in slowly… you have 1 hour before they crush you all! Can you outsmart the greatest illusionist and get out in time?
This amazing game is designed to help all creative people throwing a next-level experience for their loved ones. We created a thrilling story with beautifully designed puzzles that brings the escape room excitement right into your space.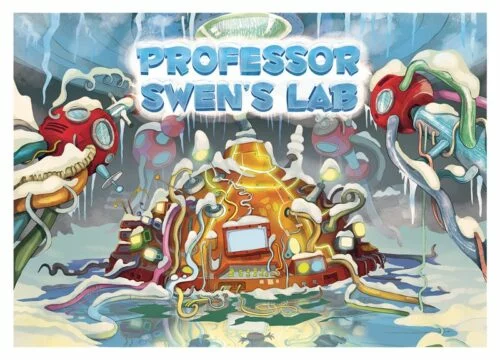 Professor Swen Hemerson has devastating plans for the city of South Lake Tahoe and someone must stop him before it's too late! Now is the chance for your kids to figure out how to find his secret lab and shut down his evil machine.
Bring your teams together and host an amazing escape room party anywhere you like.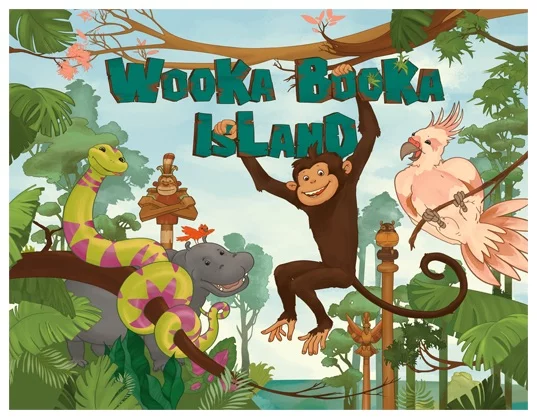 A mysterious door appeared in your room out of nowhere! As you walk through it, suddenly you find yourself on the wondrous island of Wooka Booka. There are four animal kingdoms and only one treasure chest. You have a chance to find this long-lost treasure, but first you need to pass the challenges of every kingdom.
A perfect mixture of logical puzzles and fun games, merged into one captivating story of the Wooka Booka Island.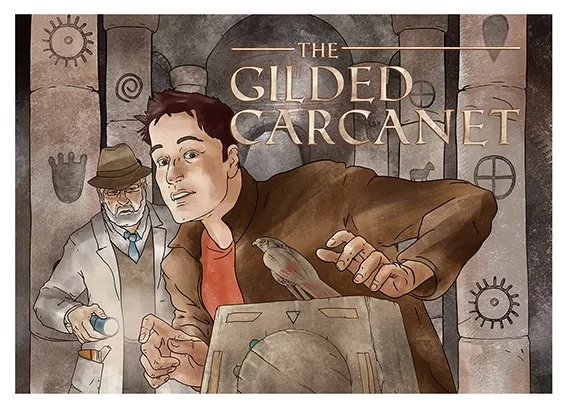 Prof. Barty and Oscar Quin are waiting for you to join them on their lifetime adventure. Logic puzzles, assembly, folding, decoding, brainstorming, and a lot of fun are ahead of you. If you want to put your IQ to the test, don't hesitate to try it out. 
We've got your back with well-balanced hints for each challenge and a walkthrough explanation to make sure the game will run smoothly even if you get stuck.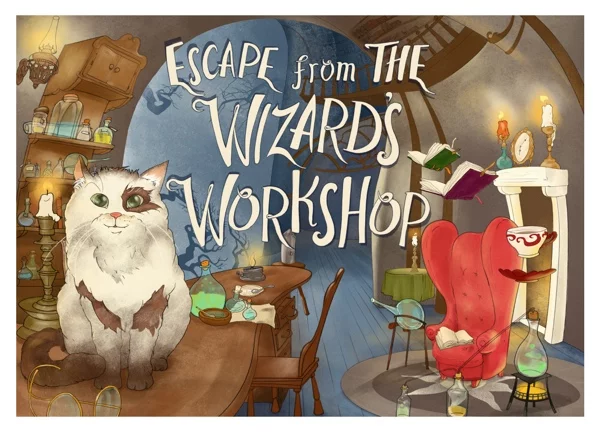 Escape From The Wizard's Workshop
Even before you started attending the Magicarium, the international school for young aspiring wizards, you heard rumors about Professor Wumblemore.
Whenever he was not teaching, he was experimenting with new potions and spells in his workshop close to the school.